Chiropractic Adjustment Techniques
Dr. Crockett uses the following chiropractic techniques to help restore the spine to its normal state of balance and symmetry:
He uses an arthrostim as his primary adjusting tool. This is an instrument that taps the spine at 11.2 cycles per second giving a totally painless and very effective adjustment.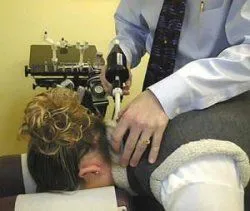 For those patients who are afraid of getting their spine "cracked" by a chiropractor, the arthrostim is a perfect alternative. The gentle machine vibrates at 11.2 times per second. This rapid rate has been shown to cause waves of relaxation in the area where it is applied. It can be applied to one or two spinal levels at a time, giving the doctor the ability to apply counter rotation, flexion, or extension adjustments gently and painlessly.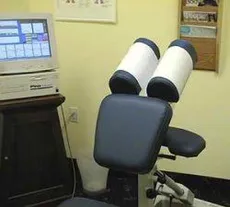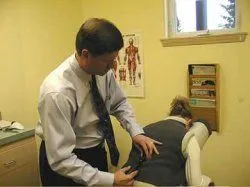 Pulstar
To see more about the techniques Dr. Crockett uses, please click the links below.